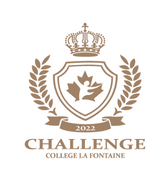 The 2022 Lafontaine Challenge is our second annual academic competition. This year Canada is celebrating the 50th anniversary of its Multiculturalism Policy, which was officially adopted in 1971. In celebration of this important event, this year's challenge aims to unite Canadian students through a simple but heart-warming slogan: "We are all different, and that's beautiful". Students will be tasked with submitting a piece of writing, a work of art, or a photograph, which reflects the theme of unity and diversity.
For each registered student, our school will donate 1$ to West Island Community Shares, an incredible charity organization that supports local community groups.

Prizes will be awarded based on the type of entry and the age of the student: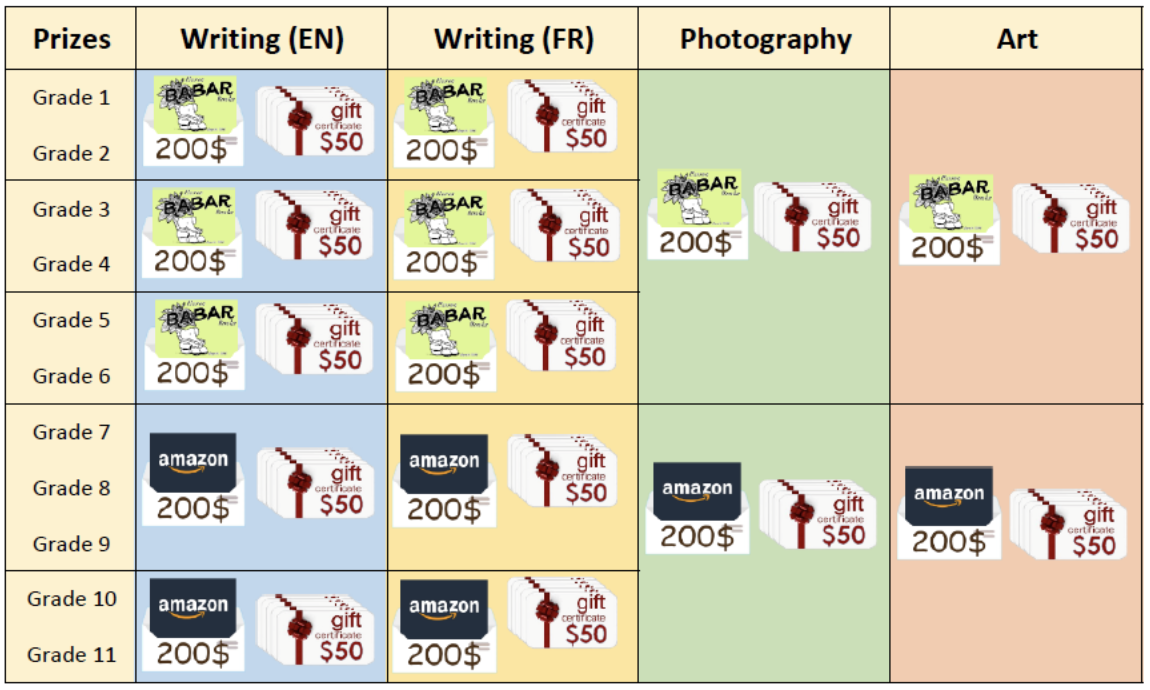 The challenge will launch on April 2nd, 2022 and the deadline for student submissions is July 12th, 2022. Candidate submissions will be evaluated by a panel of impartial judges and first-place winners in each grade cluster will be awarded prizes in the form of 200$ gift cards (Babar Book or Amazon), and 5 runners-up from each grade cluster will be awarded 50$ gift certificates redeemable for lessons at Lafontaine. Each student candidate registered in the competition will receive a free trial lesson at our school. Students may only register for the challenge once, and may submit a maximum of one entry per discipline.
The 14 first-place winners from across the grade clusters will qualify for entry into the final round of the competition, in which student submissions will be judged by the general public. The grand prize winner will be awarded with a 500$ gift card (Babar Books or Amazon). Public voting for the grand prize winner will open on July 18th, 2022. Public voting will be carried out through the J. de La Fontaine website. The winner will be announced on July 31th, 2022.
Winners will be selected based on originality, their creativity, and their ability to represent the theme of the challenge. Good luck!